Do I need Planning Permission?
In Scotland you generally don't need Planning Permission for an ancillary building unless;
The size is over 30m2 in size or takes up more than 50% of your garden area.
It is erected within a conservation area or beside a listed building.
It requires water and drainage for a kitchen or bathroom.
You are using it to live in (see our granny annexe).
Any part of the building that is a metre or less from the boundary is no higher than 2.5 metres.
The eaves (underside of the roof) is no higher than 3 metres.
If Planning Permissions is required then this is not a problem, we can advise you accordingly and apply for it on your behalf. We may need to alter the makeup of our garden rooms to satisfy your local authority, such as increasing the level of insulation or adding a mains powered heat detector.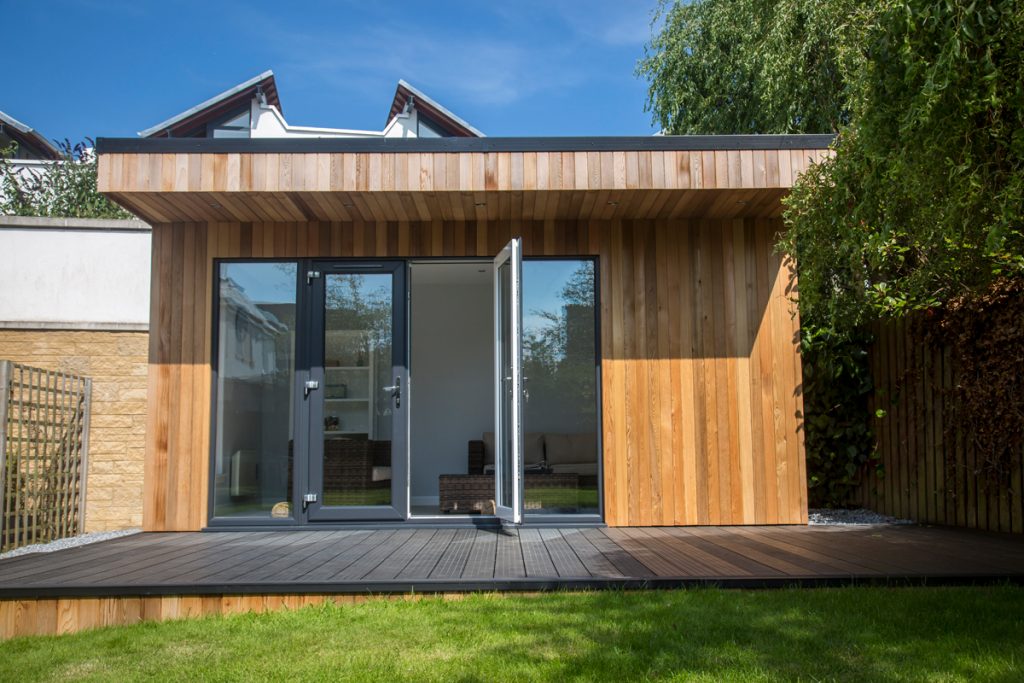 Can I connect water for a toilet, kitchen or shower?
Yes, however as mentioned above our garden rooms generally don't required Planning Permission unless your build falls into one of the exceptions. Connecting water for a toilet, sink, shower or kitchen will mean we need to connect to your existing facilities and obtain permission from your local authority. We can apply for this on your behalf, an additional fee will apply.
If you're intending on using a garden room to live with a bathroom, shower and kitchenette then please see our granny annexe solution.
Alternatively, to avoid having to obtain Permission or change the structure to suit your local authority you could opt for fresh and grey water tanks. Similar to a caravan you fill up the water for use then the waste discharges into another tank you can empty. This is a common way of avoiding the costs associated with a traditional route.
Can I put a hot tub in a garden room?
Increasingly we're being asked if our garden rooms can be used to house hot tubs. The short answer is yes, we just need to make a few changes to our standard build. This includes;
Strengthening the base frame to accommodate the extra weight.
Changing the standard laminate flooring to vinyl splash-proof.
Installing a floor drain to expel water from your hot tub cover when it is removed for use.
Installing moisture resistant plasterboard as opposed to standard plasterboard.
Installing a moisture controlled humidistat fan to expel the warm air.
Upgrading the electrical connection to accommodate a 16 or 20 amp supply for your hot tub.
The price for this add-on is £2,000, subject to survey.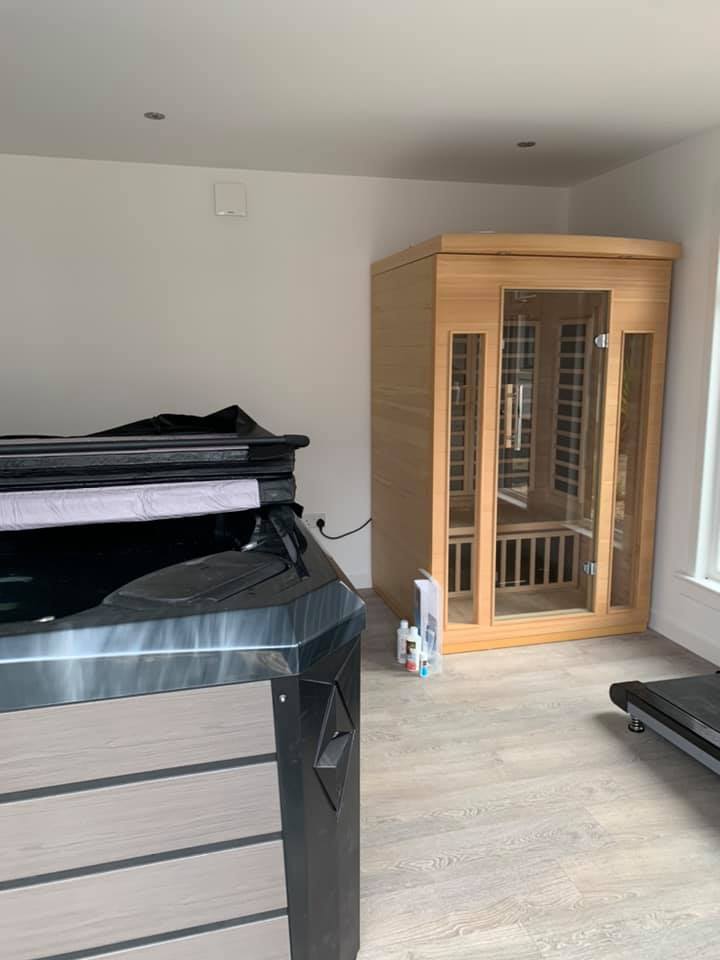 Can I use a garden room as a hairdresser's or dog grooming salon?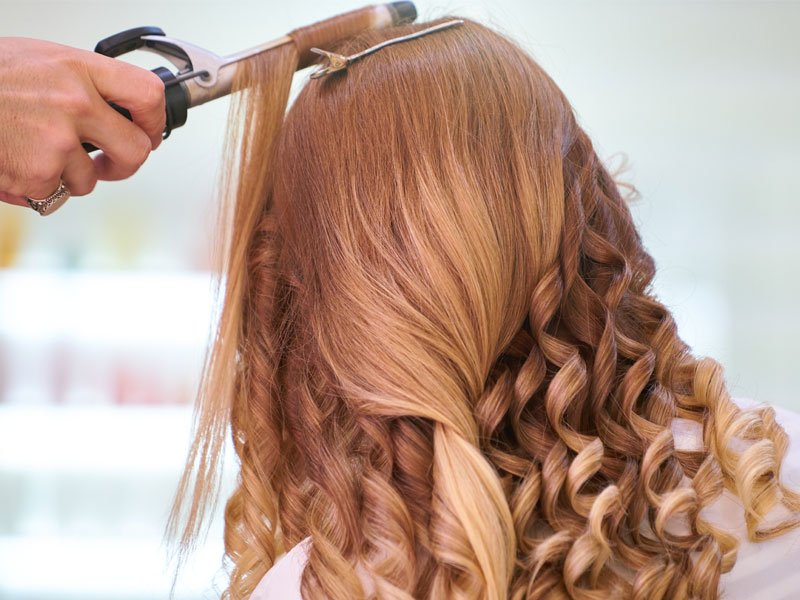 Yes, however as explained above if you're connecting water and drainage for any means we'll need to obtain Planning Permission and a Building Warrant unless you used temporary storage tanks that you have to fill and empty manually.
Specifically for a dog grooming salon you may also want to add the "hot tub" add-on that includes moisture resistant plasterboard or alternatively wipe down wet-wall panelling.
Can I attach it to my property?
If you're looking to have a garden room turned into an extension and attached to your property just let us know. We offer a fixed rate package for which includes;
Architect's drawings
Planning Permission
Building Warrant
Engineer's SER Certificate
Change of wall make-up and roof covering
Deeper concrete foundation (up to 600mm)
Connection to drainage (up to 5m)
As a master builder we also offer additional services such as;
Cut through to your home
Erection of fire wall (when you're within 1m of the boundary)
Brickwork and roughcasting to match your home
When attaching a garden room to a home you're effectively creating an extension. We would recommend budgeting £1,750 – £2,000 per square metre to create a bespoke room.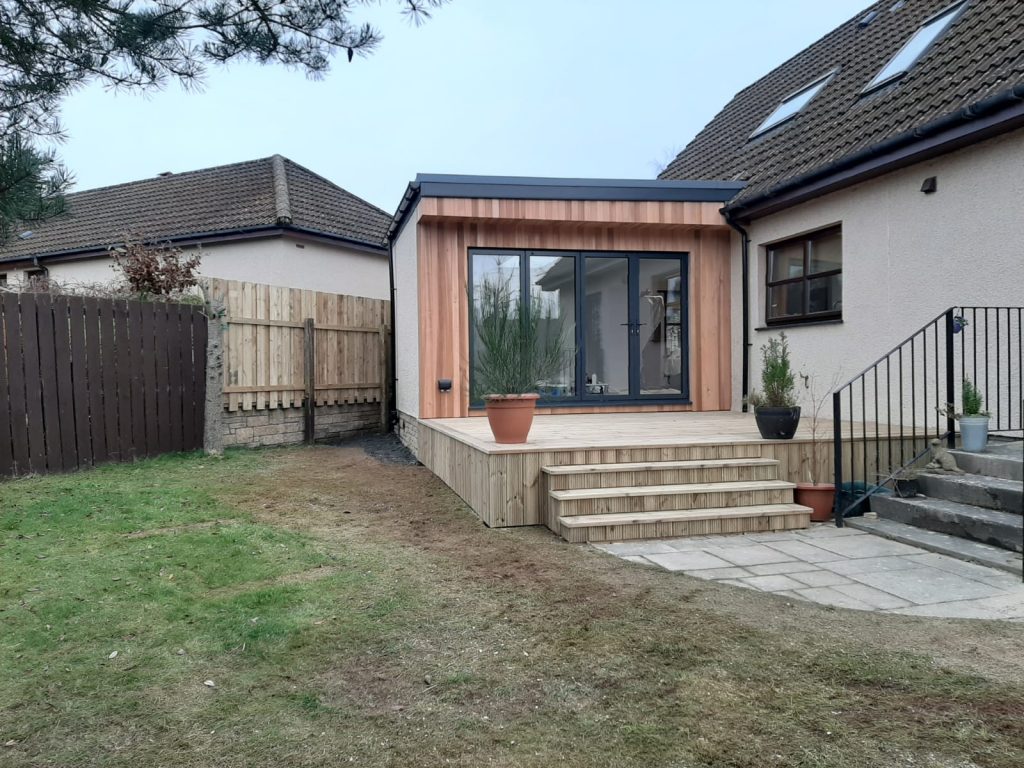 Why our builds are superior…
We're not here to discredit our competition. We're confident that our structures are superior and even offer a price promise too; get a like for like quote in writing and we'll beat it. But, when we're asked by prospective clients to explain why we're different it's simpler to show you a few examples of where our competitors cut corners to save time and money.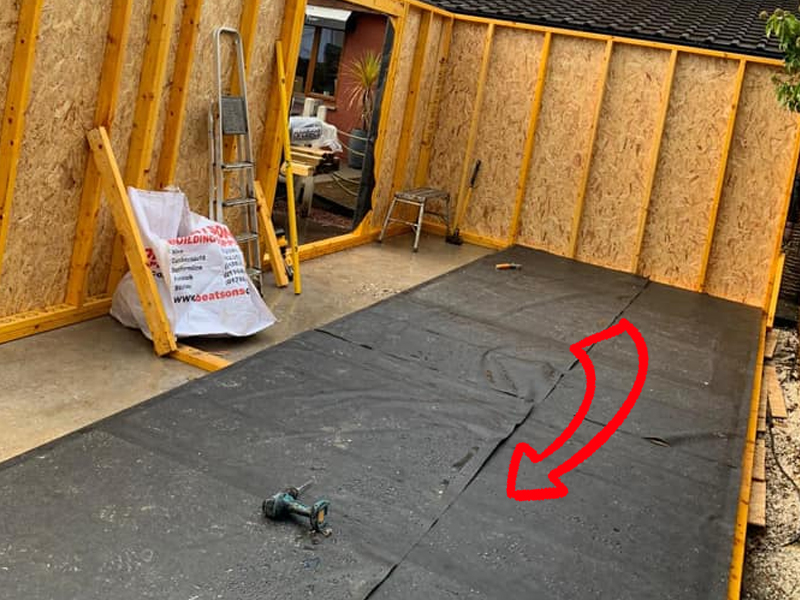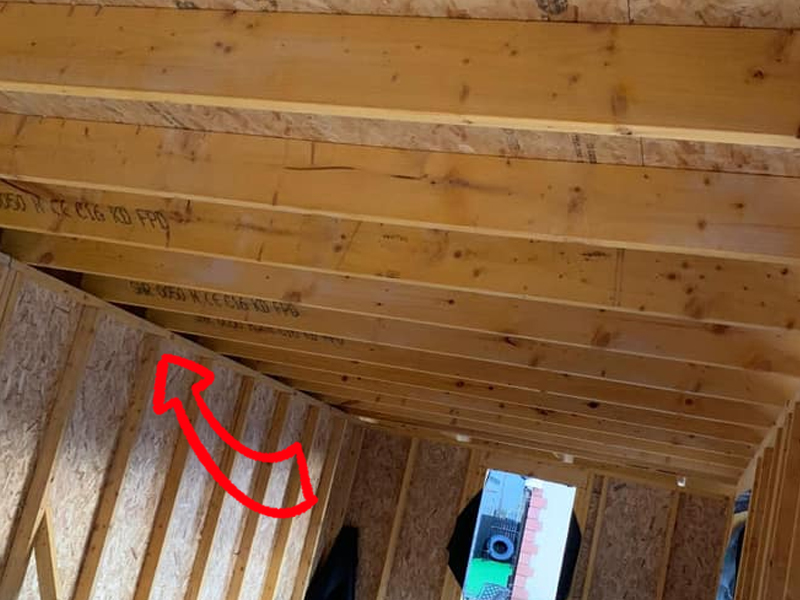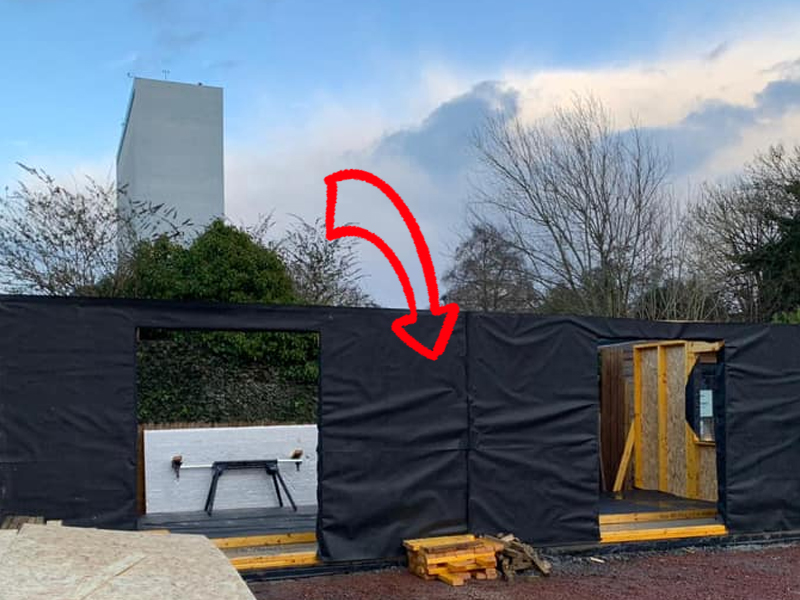 Low grade building paper.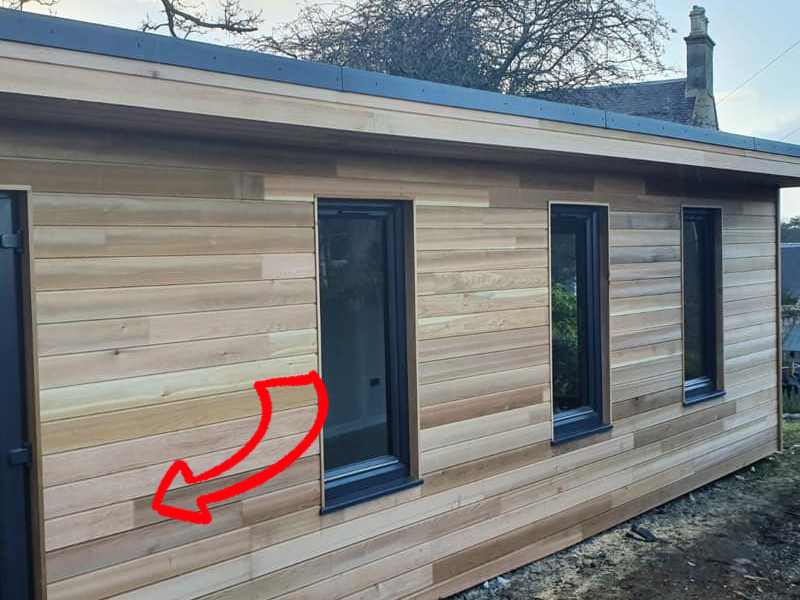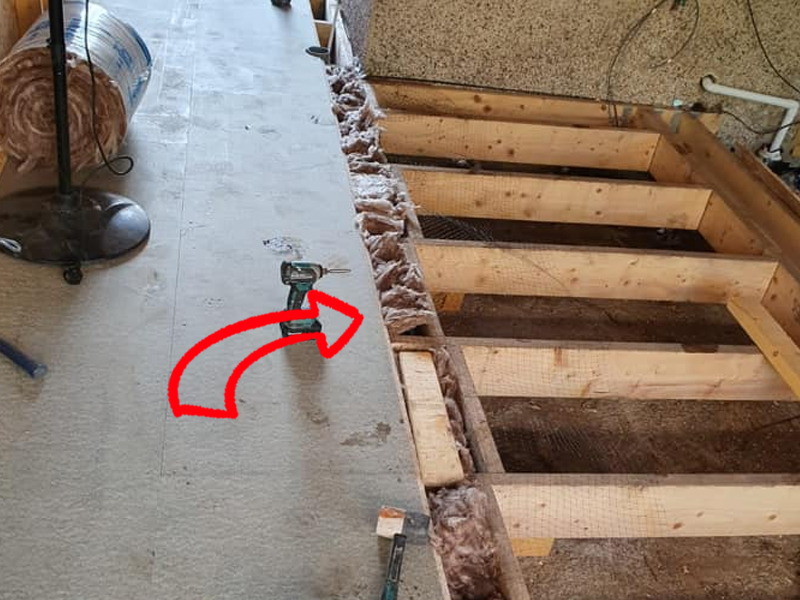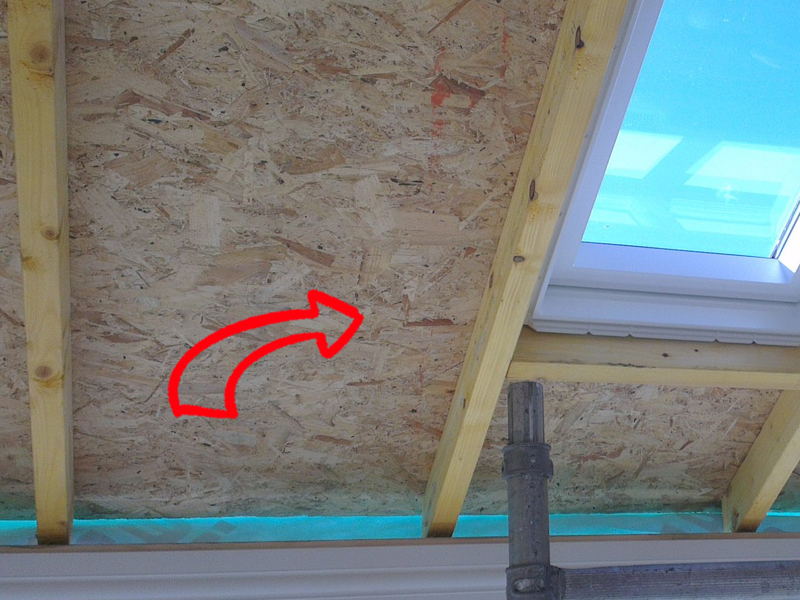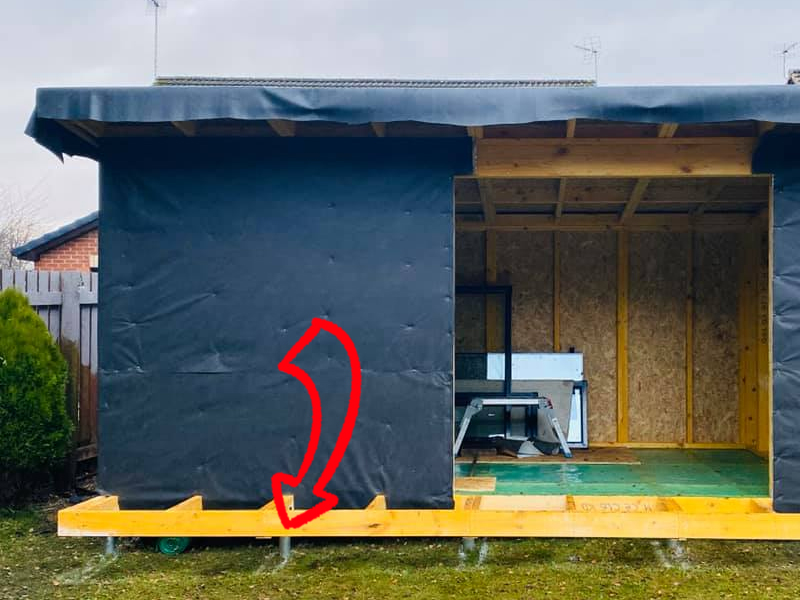 No concrete base or damp proof layer.