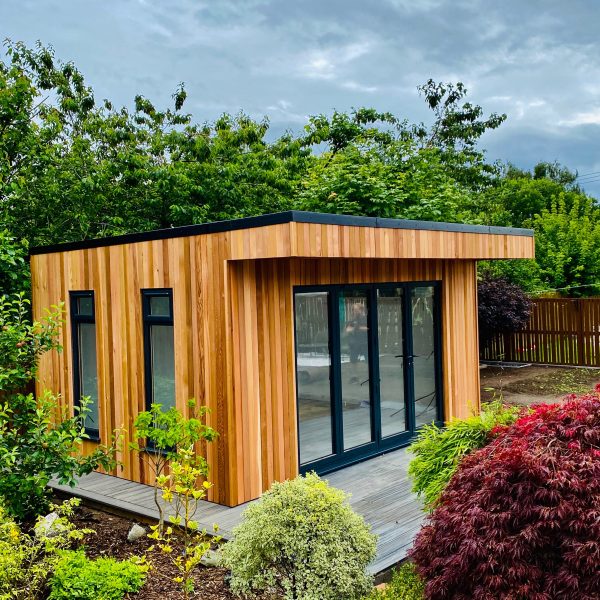 Do I need a Building Warrant and/or Planning Permission?
There are two separate issues when considering a new garden building – Building Regulations and Planning Permission. Often people speak about these two things together as if they were the same but this is not the case. In order to avoid confusion we will address them separately.
Building Regulations
There is no requirement to comply with building regulations providing the size of the structure is less than 30m2, does not have a mains water/drainage connection and is positioned 1m away from any fence or boundary line.
Planning Permission
Only a garden office or studio that has an "incidental" use can be built without planning permission. Garden rooms are viewed as "incidental use" buildings. Incidental use can be loosely defined as things you don't do in your main house. Hobbies are often viewed as incidental use, as are storage, gym and other occasional uses. If your building has an "ancillary" use it may need planning permission. Ancillary uses are such things as sleeping and showering. In summary, the effect of the limitations is that:
The structure is erected in the rear garden.
At least half the garden remains undeveloped.
The height of the building is not higher than 4 metres
sections
The height of the eaves is not higher than 3 metres.
The main dwelling is not a listed building
The address is not within a conservation area
If a Building Warrant and/or Planning Permission is required then this is not a problem, we can advise you accordingly and apply for it on your behalf. We may need to alter the makeup of our garden rooms to satisfy your local authority, such as increasing the level of insulation or adding a mains powered heat detector.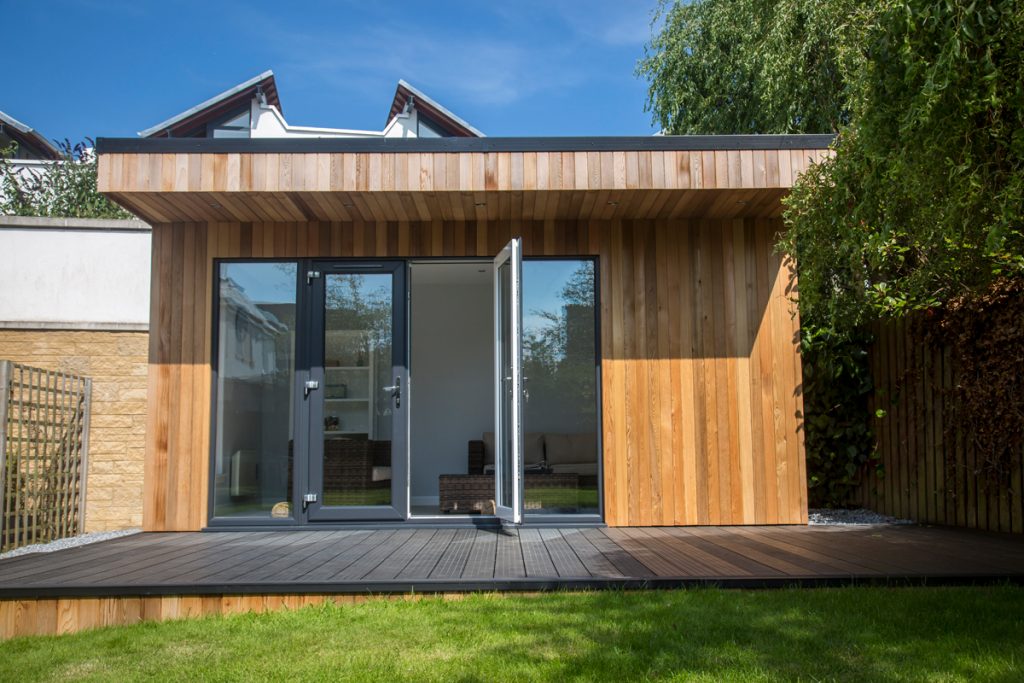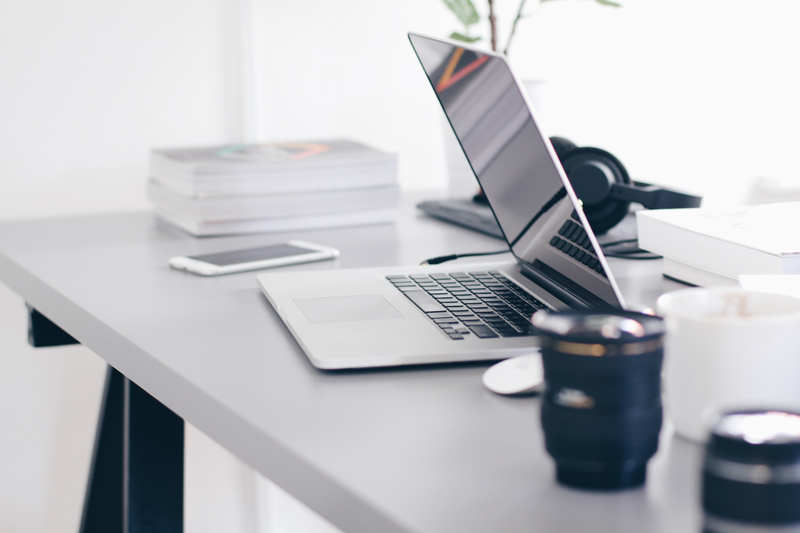 We're increasingly being asked for a complete Office Pod that will accommodate a single person, desk and chair. So, we've introduced our new 2m x 2m (internal size) garden room that is perfect for having a home office in the garden.
It's build exactly like all our other rooms but is just a bit smaller! Included in this special price is 3 double sockets, light point and switch and internet repeater!
As with all our builds they're completely finished including painting and flooring so you can walk in and get to work straight away.
This model is available both in our standard Cube design or with an Overhang.
Can I connect water for a toilet, kitchen or shower?
Connecting water for a toilet, sink, shower or kitchen will mean we need to connect to your existing facilities and obtain a Building Warrant from your local authority. We can apply for this on your behalf, an additional fee will apply.
If you're intending on using a garden room to live with a bathroom, shower and kitchenette then please see our granny annexe solution.
Can I attach it to my property?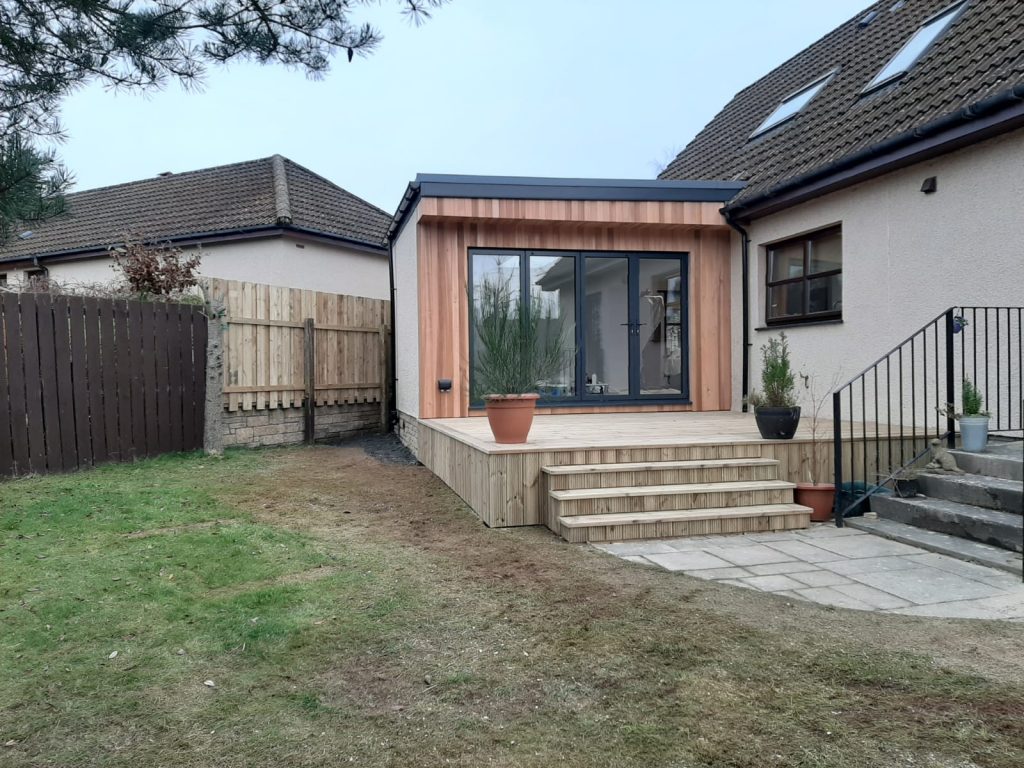 If you're looking to have a garden room turned into an extension and attached to your property just let us know. We offer a fixed rate package for which includes;
Architect's drawings
Planning Permission
Building Warrant
Engineer's SER Certificate
Change of wall make-up and roof covering
Deeper concrete foundation (up to 600mm)
Connection to drainage (up to 5m)
As a master builder we also offer additional services such as;
Cut through to your home
Erection of fire wall (when you're within 1m of the boundary)
Brickwork and roughcasting to match your home
When attaching a garden room to a home you're effectively creating an extension. We would recommend budgeting £1,750 – £2,000 per square metre to create a bespoke room.
Why our builds are superior…
We're not here to discredit our competition. We're confident that our structures are superior and even offer a price promise too; get a like for like quote in writing and we'll beat it. But, when we're asked by prospective clients to explain why we're different it's simpler to show you a few examples of where our competitors cut corners to save time and money.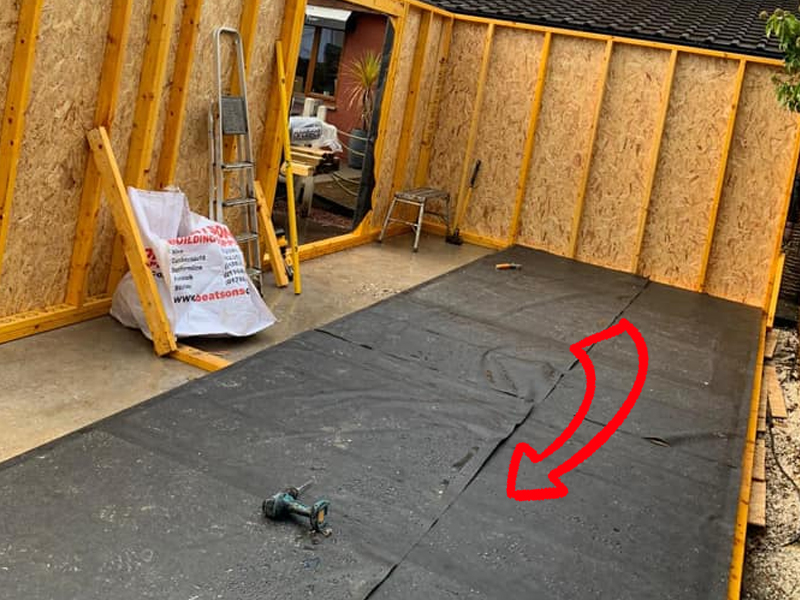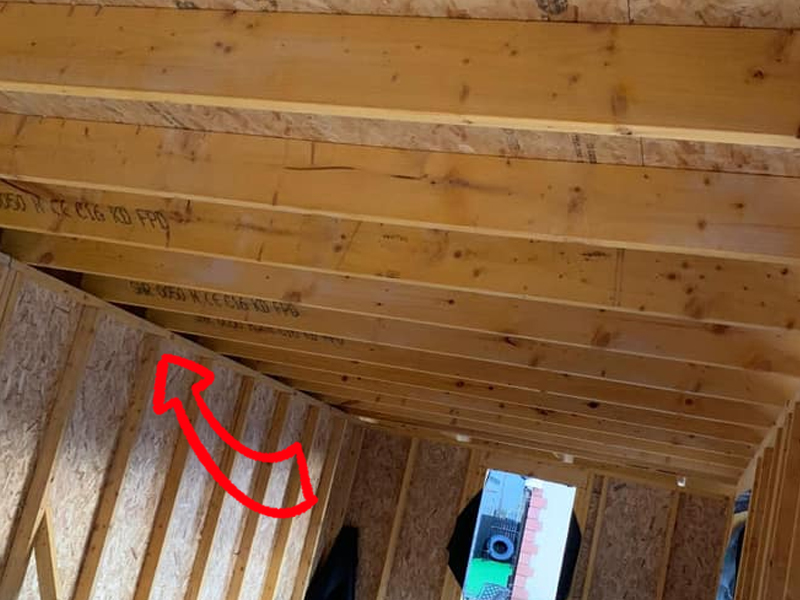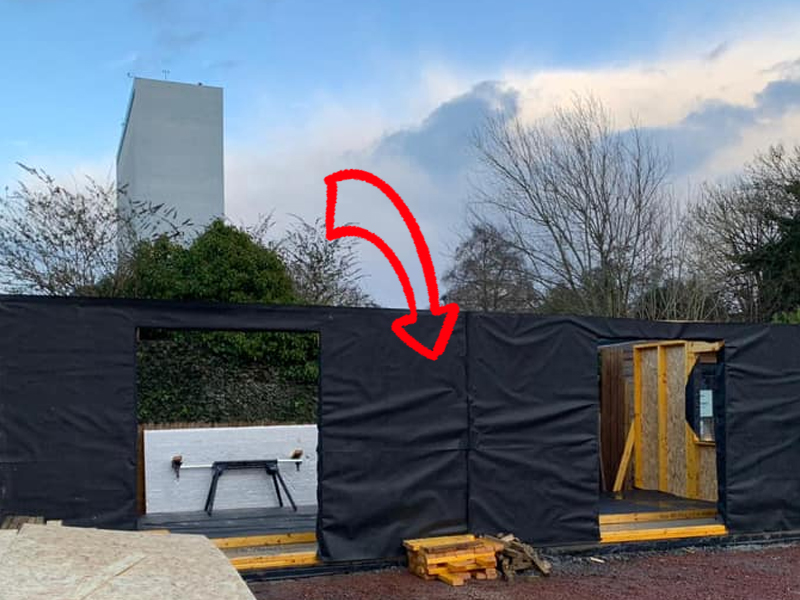 Low grade building paper.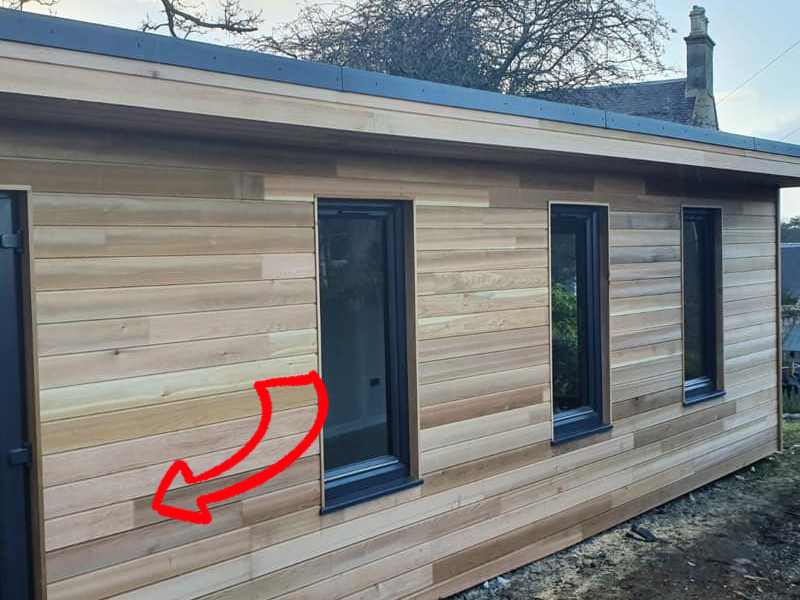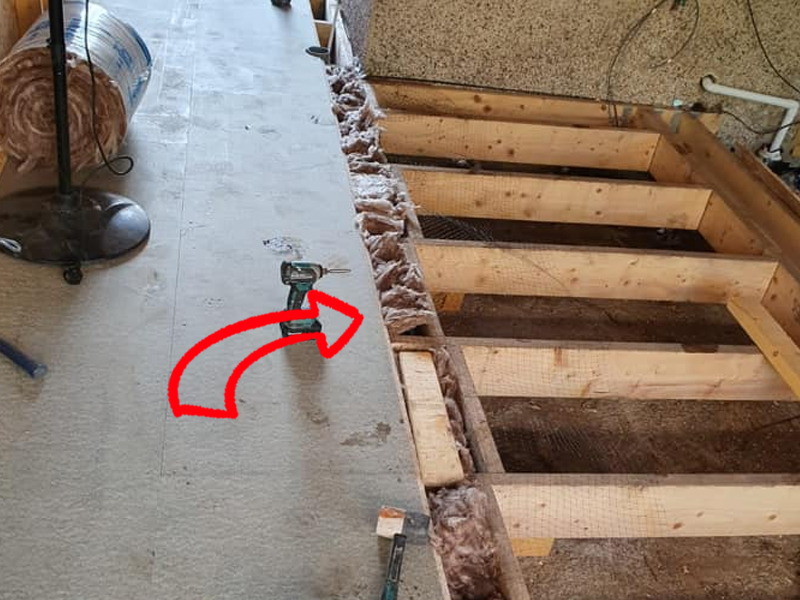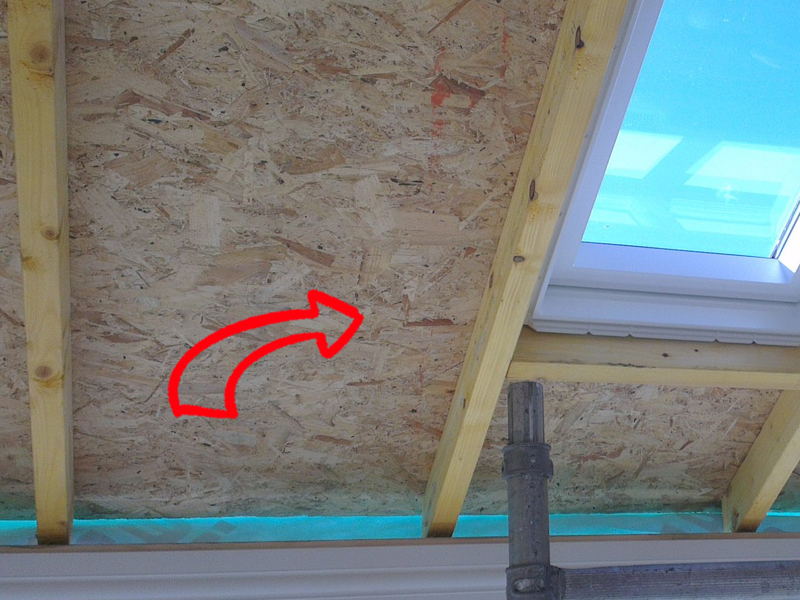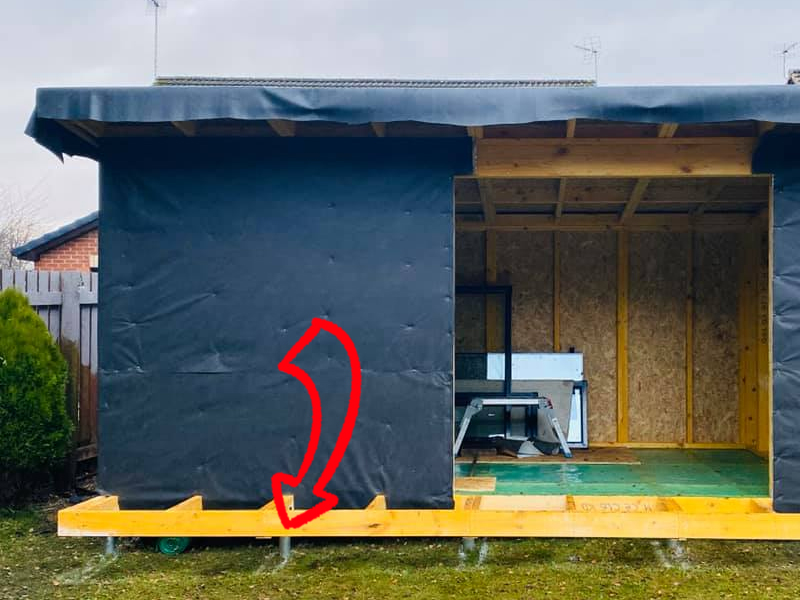 No concrete base or damp proof layer.